Upcoming performances:
Arvo Pärt - Passio - The Passion According to St. John
March 22, 2015; 7:00pm - Free
St. Luke Lutheran Church 109 Oak Avenue, Ithaca, NY 14850 (just above Collegetown Bagels in Collegetown)
Steve sings the role of Jesus.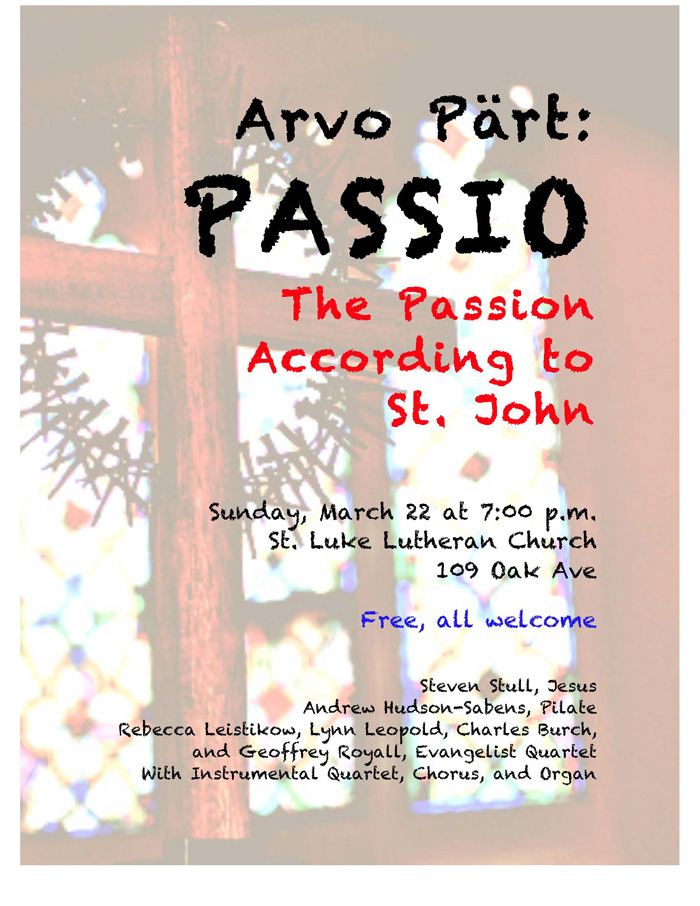 IL SOGNO An operatic fantasy of Shakespeare's

A MIDSUMMER NIGHT'S DREAM
Saturday, March 28, 2015 - 8:00PM

Sunday, March 29, 2015 - 2:00PM & 8:00PM
LEHMAN ALTERNATIVE COMMUNITY SCHOOL THEATRE

​$20 General Admission; $10 Student Admission
By Kristin Hevner Wyatt
Libretto by Vittorio Rosetta
Conductor Richard Montgomery
Director Zachary James
Steve sings the role of Oberon, also starring Deborah Mongomery-Cove, Ivy Walz and many more!
For tickets and more information visit: http://www.operaithaca.org/home.html
Unfolding - Wells College Faculty Dance Concert
Friday, March 27 and Saturday March 28, 2015 7:30 pm
Choreography of Jeanne Goddard and Elizabeth Wilmot-Bishop
Phipps Auditorium, MacMillan Hall, Aurora, NY; Free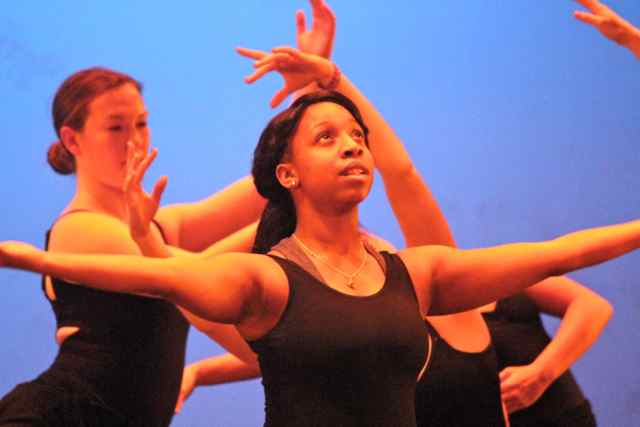 photo: Steve Stull
Stravinsky - L'Histoire du Soldat; Bach - Goldberg Variations
April 12, 2015; 4 pm
Narrator - Percy Browning, Dance - Jeanne Goddard
for tickets visit http://www.ccoithaca.org/
Carmina Burana - Orff; Cantares - Sierra
Lanfranco Marcelletti, conductor with soloists Steven Stull baritone, Lynn Craver, soprano
Saturday May 2, 2015, 7:30pm
for tickets visit http://www.ccoithaca.org/
Stay tuned for summer events at the CRS Barn Studio/Triphammer Arts Inc.
Future:
"Boyz in the Wood" by Grant Cooper; West Virginia Symphony Orchestra, Steve as the Wolf
performances in Charleston, Parkersburg and Morgantown, WV November 15-20, 2015
Steve narrates "How the Grinch Stole Christmas" with the Erie Chamber Orchestra, Mathew Kraemer conductor.
December 12, 2015
Mailing List
If you would like to added to our mailing list please contact us at the email below.