CRS Barn Studio Artists:

Amy Cochrane - soprano



Amy Cochrane has established herself as an important singer in the worlds of opera, light opera and oratorio. Critically acclaimed performances with the Madison Opera and Symphony Orchestra include Gilda in Rigoletto and Mendelssohn's Symphony No. 2, "Lobgesang," both conducted by Maestro John DeMain, as well as Adina in The Elixir of Love. Ms. Cochrane received rave reviews in the Chicago Tribune for her Mabel in the Pirates of Penzance with the Grant Park Symphony and Chorus, "delivering Mabel's difficult passages with effortless aplomb." Ms. Cochrane's most recent roles include Constanze, for Mercury Opera's Die Entfuhrung aus dem Serail, and Violetta, for Oswego Opera's production of La Traviata.
Ms. Cochrane has appeared twice in as the soprano soloist for Haydn's Creation with John Rutter conducting. She was soloist for the New York premiere of The World of the Spirit, by Benjamin Britten, also in Carnegie Hall. While in Chicago, Ms. Cochrane also appeared frequently with Chicago's prestigious Music of the Baroque as soloist in works by Cavalli, Monteverdi, Telemann, Mozart, Bach, Purcell, Handel, Schubert and Bach. After moving to the Rochester area, she returned to Music of the Baroque as soloist in Handel's Dixit Dominus, Nicholas Kramer, conducting. She also joined Chicago's premiere chamber group, the Rembrandt Chamber Players, with composer and bassist Jon Deak, in a concert featuring his compositions. Ms Cochrane is proud to be in her thirteenth season as soloist for the Virginia Consort, having performed Mozart's Mass in C minor, Beethoven's Mass in C, Haydn's Lord Nelson Mass, and Brahms, Mozart and Faure Requiems, Orff's Carmina Burana , as featured soloist in Mozart's Exultate Jubilate as well as Bach's Magnificat. Ms. Cochrane has been a soloist for Rochester Oratorio Society's Messiah for three seasons. She has also performed Mozart's Requiem with the Oratorio Society as well as the final movement of Mahler's Second Symphony. In Rochester, Ms. Cochrane has joined Air de Cour in several performances of for the Early Music Festival. She has also enjoyed performing Messiaen's "Chants de Terre et de Ciel" with pianist Joe Dechario for several concert series. In addition, Ms. Cochrane has been a featured soloist for Rochester Philharmonic Orchestra's holiday concerts with conductor Michael Butterman.
Ms. Cochrane is comfortable singing varied repertoire. She has appeared with Michael Lasser, host of the popular National Public Radio program "Fascinatin' Rhythm," in a concert of music from the 1920's and 30's. She also enjoyed being part of a program called "Opera Cowpokes," featuring opera singers in cowboy songs. In addition, Ms. Cochrane can also be heard as a back-up artist for the late A.C. Reed, a prominent Chicago Blues saxophonist, on his CD "Junk Food" in the song "President plays the saxophone," published by the Delmark Record Label. It is a real honor to be on this recording with some blues greats, including the late Albert Collins.
Ms. Cochrane has appeared with Cincinnati Opera, Opera Idaho, Oswego Opera, Light Opera Works of Chicago, Dupage Opera Theater (Chicago), Washington Concert Opera, Lake George Opera, Opera New England, Opera Company of Boston, Sarasota Opera, Natchez Opera Festival and the Ash Lawn‑Highland Summer Festival. Ms. Cochrane received her undergraduate degree (1982) in voice from Oberlin College and her graduate degree(1984)in Voice from The New England Conservatory of Music. Ms. Cochrane's home is now Geneseo, New York, where she is the proud mother of Isabel born in 2002. and where her husband, Dr. David Granger, is a Professor of Education at SUNY Geneseo. Currently, Ms. Cochrane teaches voice at Nazareth College where she also completed a nationally acclaimed voice teaching internship sponsored by the National Association for Teachers of Singing (NATS).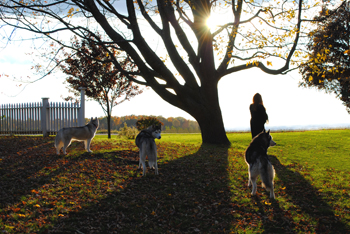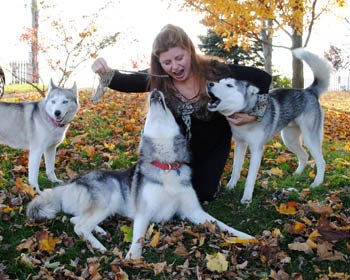 or for more info contact Steve Stull:
CRS Barn Studio
2622 N. Triphammer Road
Ithaca, NY 14850
607-257-2043   (9am-7pm EST) 
crsbarn@lightlink.com